Cuban Salsa and Xbody Salsa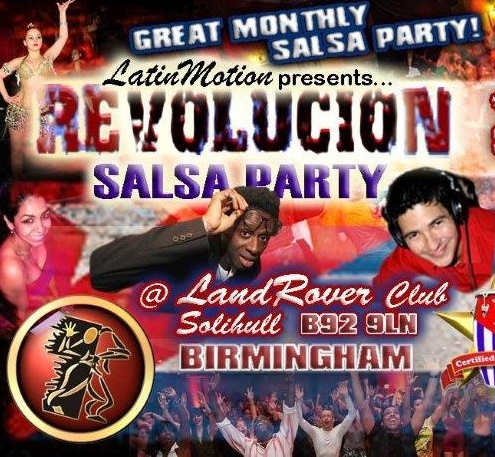 Come and join us at the Land Rover Club. It's been such a great party every time and the venue has gone down so well!
If you still haven't been, don't miss it again, it's brilliant!
I'm also delighted to be able to continue to bring some of the best Teachers, Djs & performers that the UK has to offer to Birmingham. We are planning to keep the music mix similar to last month which worked so well. We are still giving the night that Cuban salsa feel, but also adding some of our usual mix of other salsa, bachata & kizomba too with DJs MAURICIO REYES & DJ ABU plus regular special guests.
Please put in your diaries and share it with other like-minded salseros out there. Whether you dance Cuban style salsa or NOT, everybody is welcome!!! It promises to be another great party with a good variety of fun workshops for all levels, and Salsa party for all.
CUBAN
Friday 4th March
Saturday 2nd April
Friday 6th of May
Friday 3rd June
Friday 1st July
Saturday 6th August
Friday 2nd September
Saturday 1st October
Friday 4th November
Saturday 3rd December
XBODY
Saturday 19th March
Friday 15th April
Saturday 21st of May
Friday 17th June
Friday 16th July
Friday 19th August
Saturday 17th September
Friday 14th October
Saturday 19th November
Friday 16th December
SBK Bank-holidays
Sunday 17th April
Sunday 28th August
Any Queries... contact Mauricio Reyes on +447973402911 via SMS/WhatsApp